A New Generation of Audi
Audi is redefining what it means to drive an electric vehicle. With an electrifying combination of technology, innovation and performance Audi is reshaping the future of electric.

A new generation of Audi is here with the all electric e-tron, etron Sportback and the newly added e-tron GT. Take your first steps towards an electric vehicle with the electrifying lineup of Plug-In Hybrid Audi TFSI e models featuring the A7 TFSI e, A8 L TFSI e, and the brand new Q5 TFSI e SUV. Plus, stay tuned for more information on the all-new Q4 e-tron coming soon.
Audi Electric/Hybrid Models
A new era of Audi is here. Visit Audi Niagara in St. Catharines, Ontario, to explore the full lineup of electric and Plug-In Hybrid Audi models - or browse our inventory online.
A8 PHEV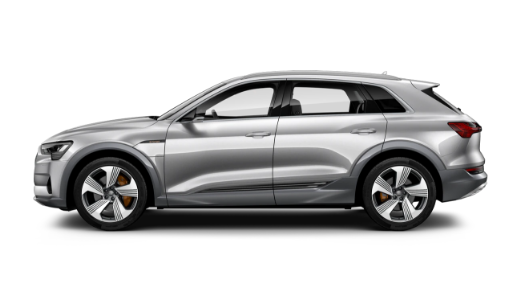 etron SUV
etron SB
Q4 etron
Q5 PHEV
etron GT
Q4 etron SB
Get Electrified
Reserve your seat in an all-new electric or Plug-In Hybrid Audi model at Audi Niagara or speak with our Audi EV specialist, Amanda Wrona, directly.